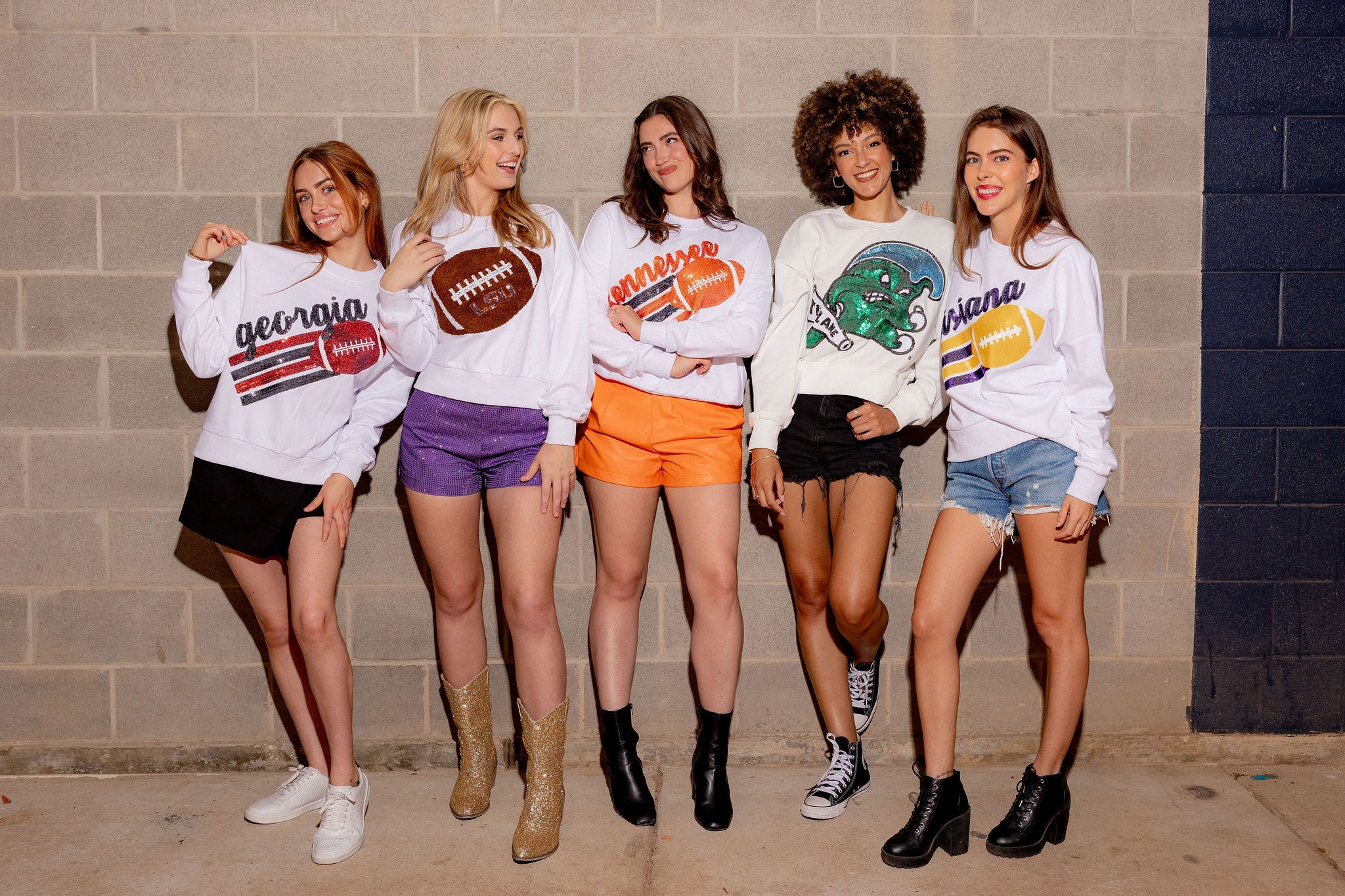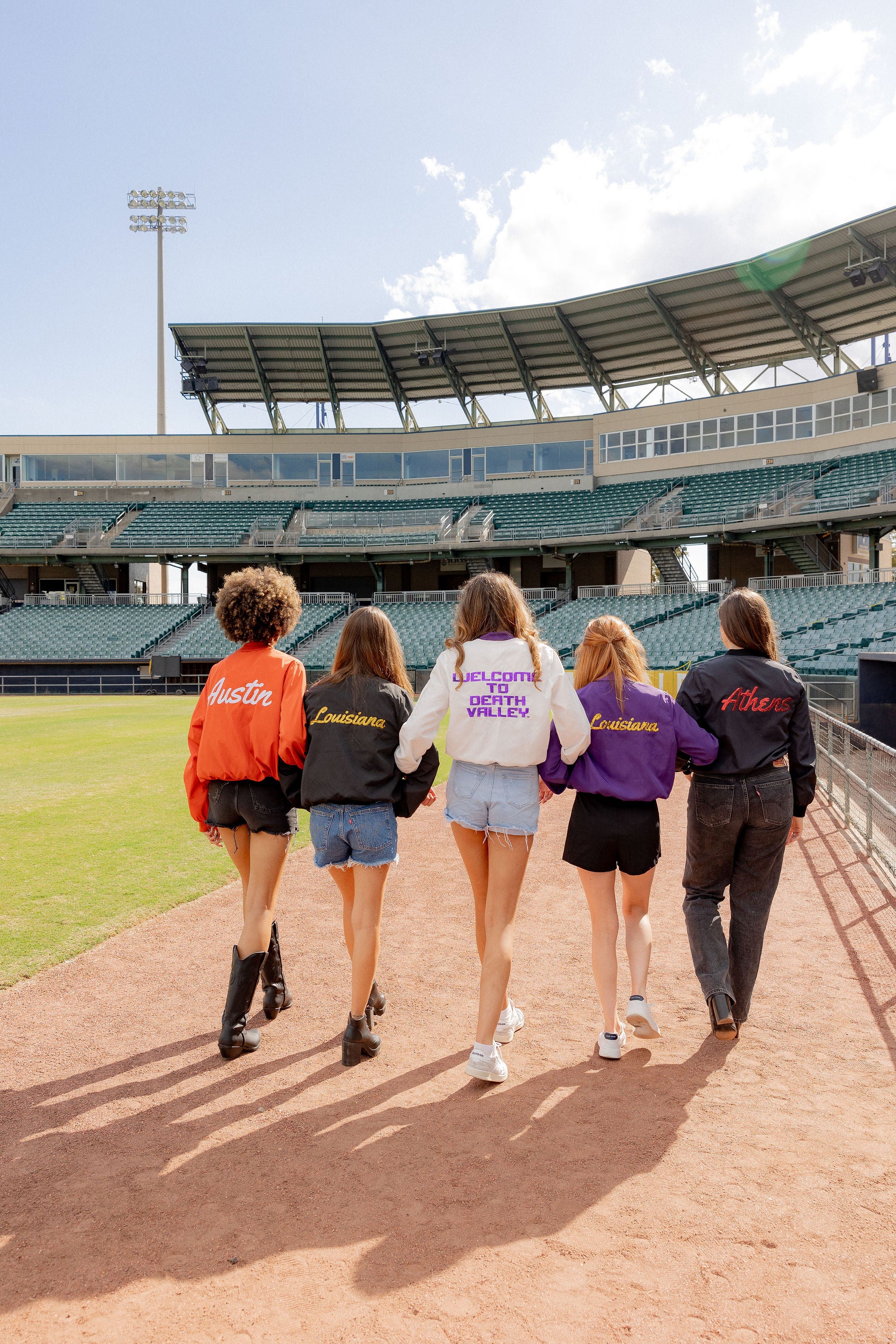 SHINE BRIGHT IN YOUR CITY
WHO WE ARE
We're not just clothing enthusiasts; we're the glitterati of game day glam!
Dive into our dazzling universe where sequins meet team spirit, and every stitch is a celebration of style on and off the field.
WHAT WE DO
We curate a glittering haven where fashion meets fandom. Dive into a world of sequin-studded excellence as we showcase our expertise in crafting dazzling, sports-inspired apparel that transforms team spirit into a radiant style statement.
LET'S BE FRIENDS
Not all of our products are available online. Connect with us on Instagram for exclusive access to behind the scenes content and so much more!
FOLLOW